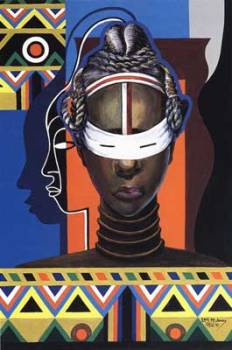 Lois Mailou Jones, Initiation, Liberia
"Ain't I a Woman?"
Slavery and Freedom Literature
(Part A)
INDEX
Part A: Abolitionist and Slavery Literature
Part B: Neo-Slave / Freedom Literature


Part C: Resources: History,Theory,Topics
Abolitionist Fiction
"Am I not a man and a brother?"
(Popular Abolitionist Icon)
William Wells Brown
Lydia Maria Child
Frances Watkins Harper
Herman Melville
Harriet Prescott Spofford
Harriet Beecher Stowe
Harriet E. Wilson
Other Resources
Slave Narratives
Frederick Douglass/Harriet Tubman/Booker T. Washington/Ida B. Wells/W. E. B. DuBois
"It is a peculiar sensation, this double-consciousness, this sense of always looking at one's self through the eyes of others, of measuring one's soul by the tape of a world that looks on in amused contempt and pity. One ever feels his two-ness, an American, a Negro; two souls, two thoughts, two unreconciled strivings; two warring ideals in one dark body, whose dogged strength alone keeps it from being torn asunder."
(W.E.B. DuBois, The Souls of Black folks, Chapter 1.)
W.E.B. DuBois
Frederick Douglass
Olaudah Equiano
Harriet Jacobs
Mary Prince
Slave Narratives
(excerpts edited by Steven Mintz)
Booker T. Washington
Other Resources
Go to Ain't I a Woman, Part B
Return to Nichols' Home Page
Background set by Namaste Designs; Artwork by Keith Mallett